To Hire for Events, Xmas Parties & Receptions
Introducing the InMotion booth, the new must-have for events and wedding receptions.
Guests enter the staged booth area where their actions are captured in stunning 4k at 120 frames per second in slow-motion.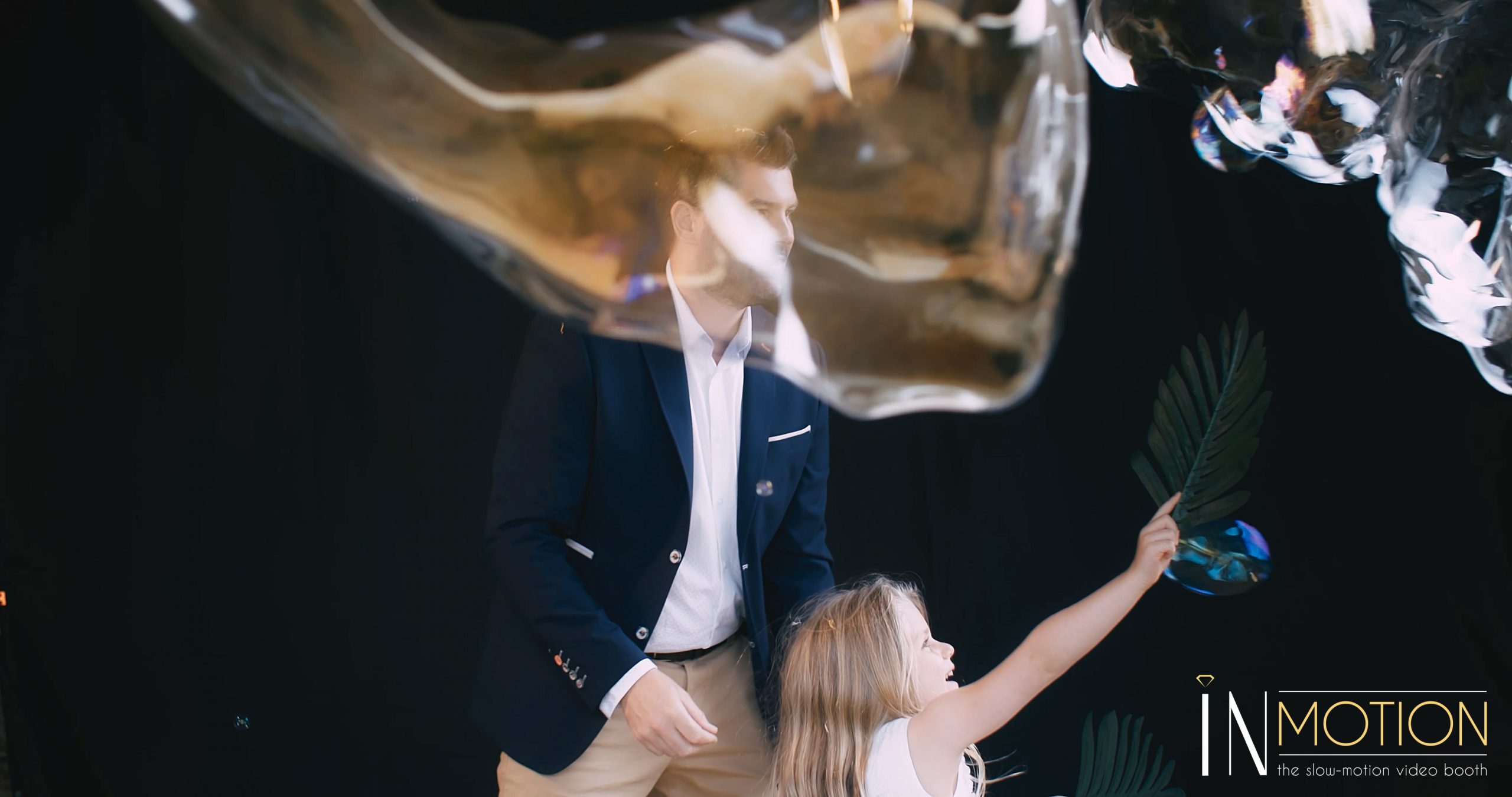 For Hire: What do you get?
We'll provide everything from the InMotion booth stage area to the props of your choice such as hats, outfits, glitter, confetti, bubbles, party poppers, among others; all of which add to the unique look and feel that only a slow-motion video can capture, all filmed in stunning 4k at 120 frames per second on our cinema grade film camera.
You will receive a 120Fps slow-motion video prodcution showing all clips from the booth and still shot photographs as a souvenir from your event or wedding and for sharing on social media. 
InMotion Booth
Set up of the InMotion booth at your event for 3 hours

Various Props of your choice for use in Slow-Mo

Slow-motion video compliation of all guests who've entered the booth

Selection of Still Photo Images of all guests

Clips filmed at 4K, 120 frames per second

£125 per additional hour
Example InMotion Still Photographs